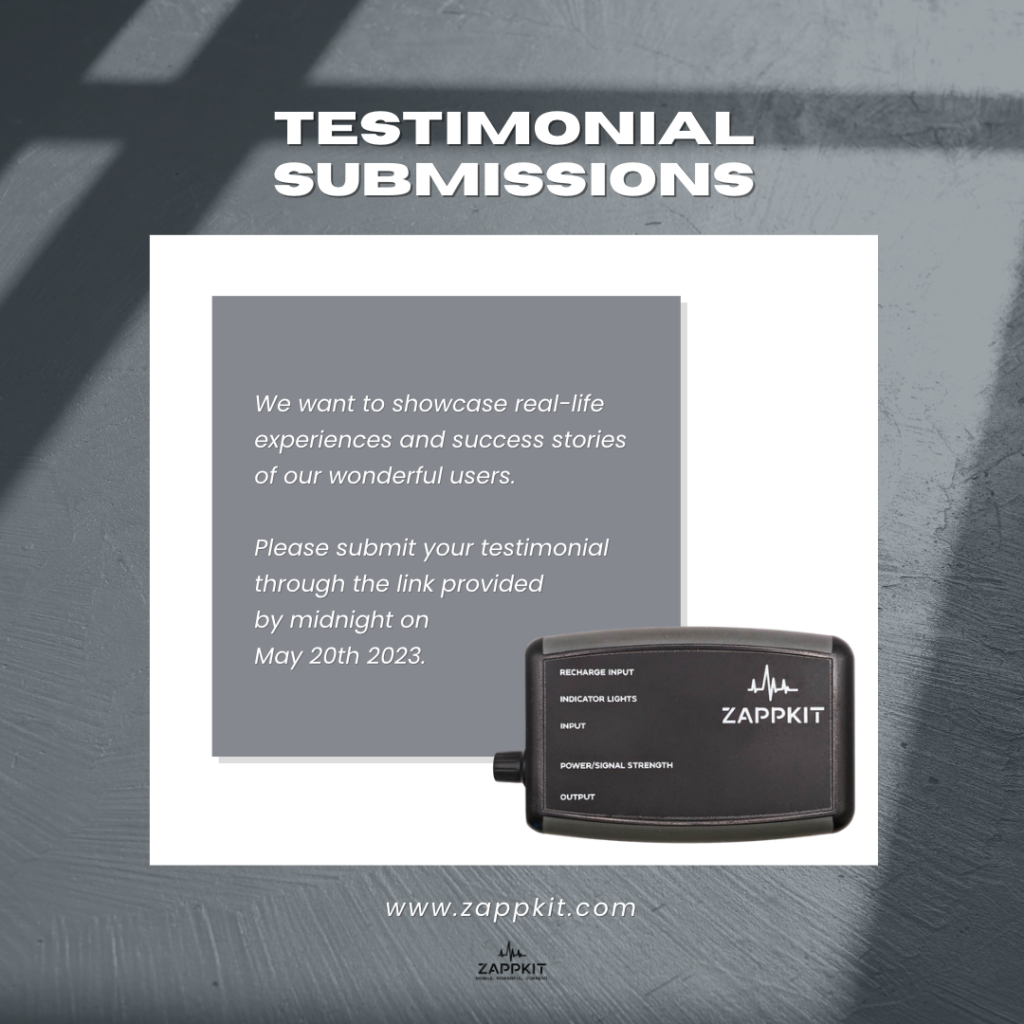 Hello Z-App Community! 🌟
We're working on an upcoming blog article that will showcase the real-life experiences and success stories of our wonderful users. Your testimonials can help others understand the benefits of the Zappkit device, and we would be thrilled to include your story.
If you'd like to participate, please submit your testimonial by filling out this form:
https://zappkit.com/submit-your-testimonial/
📅 The submission window is open from today, May 12th, until midnight on May 20th, Iceland time (GMT).
We believe that your testimonials will provide valuable insights to our community and help others better understand the benefits of our technology. We are looking forward to receiving your stories and appreciate your ongoing support for Zappkit.